Sound Board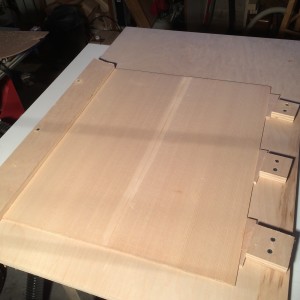 Simple glue up jig instead of clamps.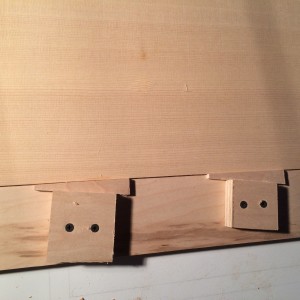 A small wedge is tapped into place on a flat surface glueing the two halves together.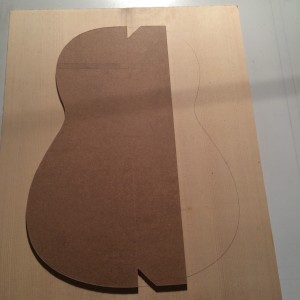 A template is used to make a pattern.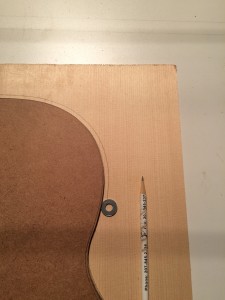 I use a small washer to trace out a cut line 1/4 inch larger then the template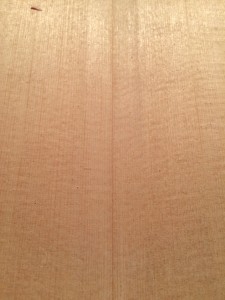 Sitka spruce, native to Alaska. Im using grade AA I bought from Steward MacDonald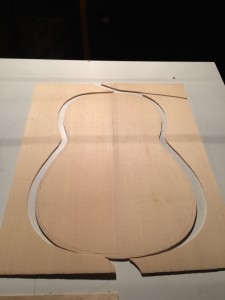 Next band saw to the second line.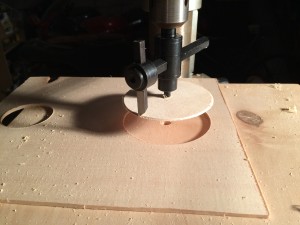 Setting up circle cutter.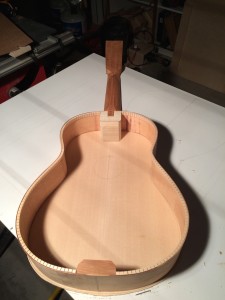 Checking with sides and neck.
One response to "Sound Board"