Pin template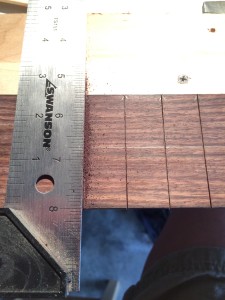 While the fret board is still square,the fret slots are laid out and cut.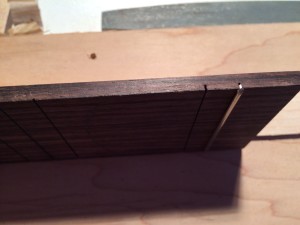 The slots are recut to a stopped depth and checked with a sample fret wire.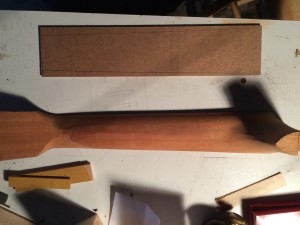 Then a template is laid out to match the neck.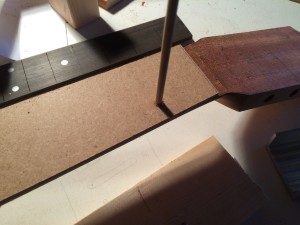 A wood dowel is drilled through the template into the neck.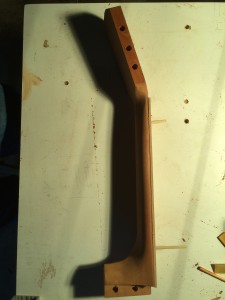 A second dowel is drilled in and the template is shaped to the neck.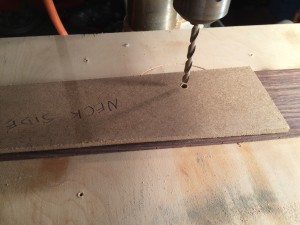 Next  the templet is used to drill a pin hole to about 1/16th of an inch.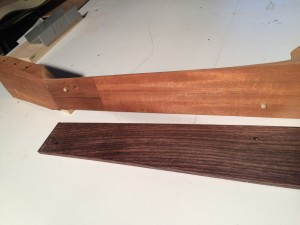 Now the pins match both the neck and the fret board.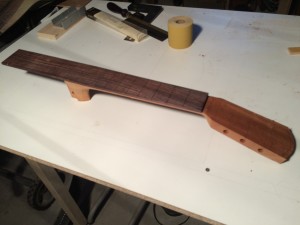 The fret board can now be shaped to fit the neck.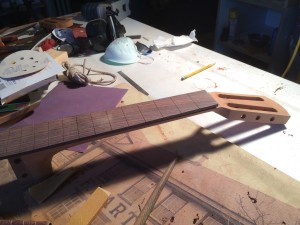 The fret board trimmed and sanded.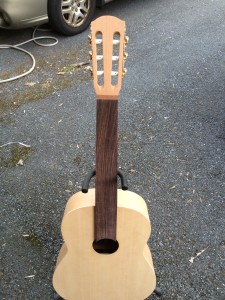 Next inlay the fret wire.