fretting
Its been more than a year since I've posted anything on guitars. Im now sitting at  a Word Press conference in Lancaster . Hopefully I will return to a weekly blog. this is a draft from last year.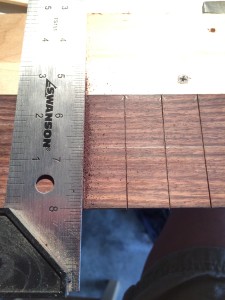 while the fretboard is still square lay out and cut with a fret saw.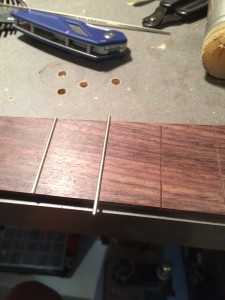 Cut the fret wire a little long.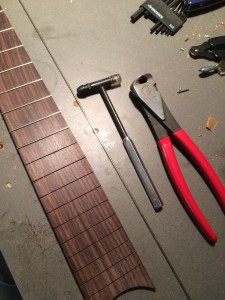 Using a small hammer carefully drive in the fret wire and cut flush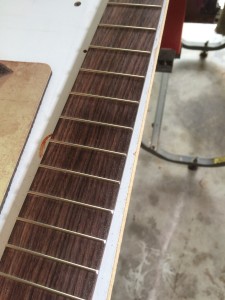 A few different files are used to bevel the ends and round over the rough ends.