Mixed bag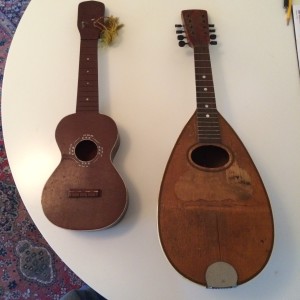 Saturday flea market. Left soprano ukulele, Right neapolitan mandolin,both need some work but I'm looking forward to restoring them both.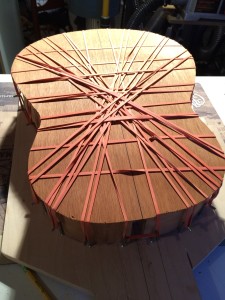 Gluing on the back.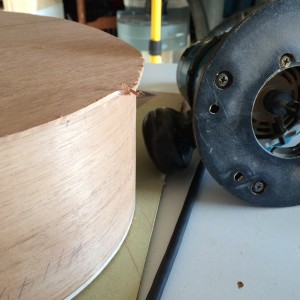 Trimming flush.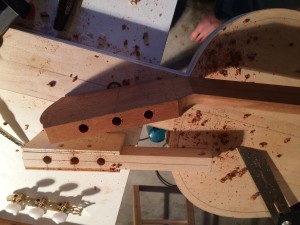 Drilling holes for machine heads.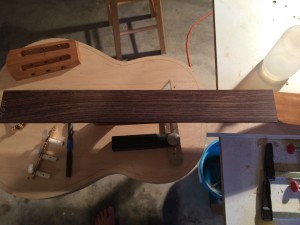 Rose wood for the fret board.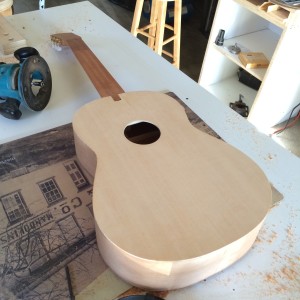 Bolt on the neck.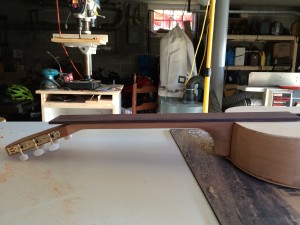 Checking the fret board. The next step is to lay out and cut in for the frets.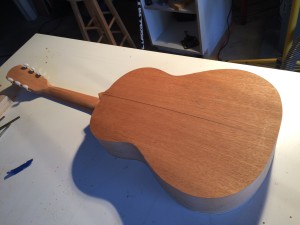 The back is on, so no more looking at the inside!