Gluing Sound Board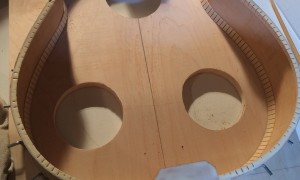 Body in form and glue is applied.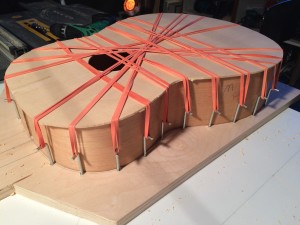 Sound board is placed on top, centered and rubber bands used for clamping.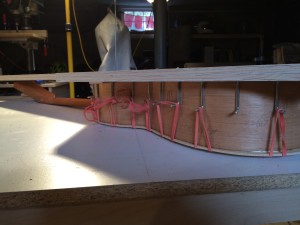 The form is then inverted to prevent glue from dripping down inside the guitar.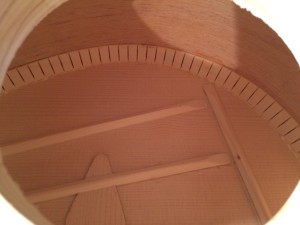 A view inside the guitar lets me know I've got a good glue joint.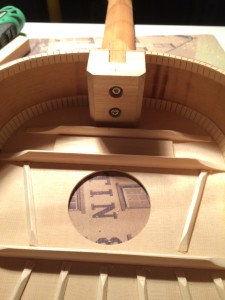 Fitting the neck hard ware before closing the back.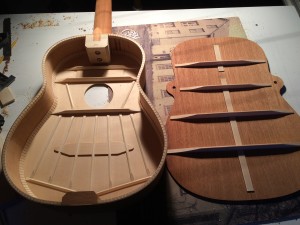 The back is  ready to go, a second I got from Martin guitar.Very nice!